Heart of a Champion
Feb 17, 2023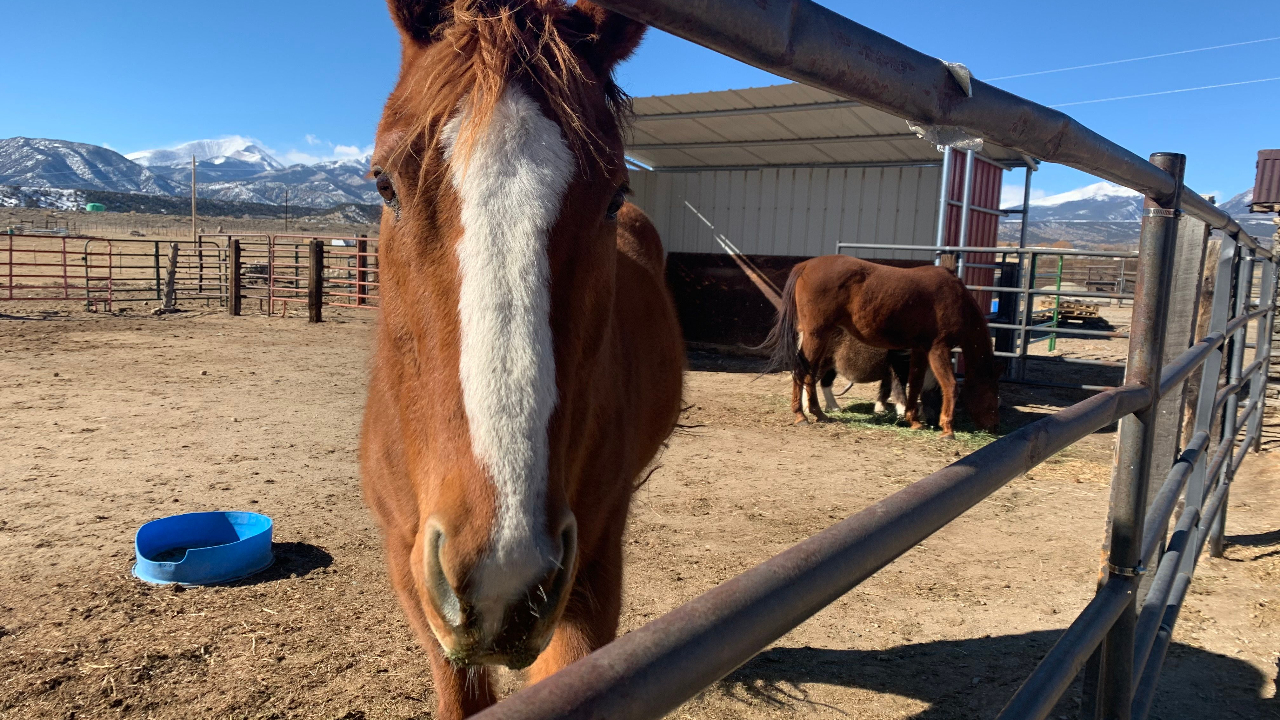 We sat down last week to watch the movie Secretariat. It has been awhile since I've seen it and we thought it would be fun to introduce to our exchange student after visiting our horses last week.
Secretariat is the great-grandfather of our horse Barbie Slew (pictured here- her grandfather is Seattle Slew!). Clearly she comes from strong racing lines and although she had a stint on the track, it didn't last too long. I don't really know the long and winding road of her story before she and I found each-other, but alas we did.
Anyway, back to the movie...
If you haven't seen it, I'm going to spoil it for you (because its also written in history :), but Secretariat wins the triple crown against all odds.
In the story, the heroine (the owner) also gets to the triple crown against all odds including navigating endless sexism and blatant misogyny. What drives her against these odds is her intuition that he has the heart of a champion- even when no one else around her could see it. Based on this intuition (and her own champion heart), she builds a team around her that believe and stay focused on finding pathways toward their goal.
In the end, he doesn't just win in Belmont...he wins by a margin never seen or imagined before.
Of course, Hollywood does a great job of soliciting our emotional responses - I was bawling as he crossed the finish line and they inferred that it was his own drive and heart that pushed him that far and fast. He moved beyond the human expectation to do what he was driven to do.
Now, I don't know if any of that part is really true (how could we know?), but what came up for me was the possibility that it is true. That any of us, human or animal, could have such a strong internal drive, heart of a champion, strength of intuition, and the belief to create new realities- realities that today may be incomprehensible.
When I think about Barbie, I see her as a champion too, in all she has navigated herself and what she has taught me about myself as I've worked to develop a relationship with her. My intuition has told me to give her space and stay curious. To allow that curiosity to guide me to keep her safe, to keep me safe, and to let things unfold. I believe our champion hearts have landed us here together and that we are both healing from traumas and transitions in our lives. As I actively engage in this healing and recovery process, I can see pictures of new ideas and potential realities forming in my relationship with her, my personal life and in my business.
I've noticed this only fosters more curiosity of what we are truly capable of creating when we follow our own internal navigation systems and our own timing. Who knows, maybe this has been her plan all along :)
I know you have a heart of a champion too and that your intuition and purpose is stronger than the negativity or blatant oppression that surrounds. Your heart may need some healing also- so I hope you find some pathways to listen to it this weekend, because when you do and you put intention toward this healing and recovery...you create a new reality for you.
Here are a few playfully strategic practices that I have found can help move this process along:
• increase nature time- fill your senses with the air, the smells, the sounds, the view and even the temperature.
• try yoga (or go back again)- help align your body with your mind and intuition.
• put a pause on (or reduce) alcohol consumption for better clarity and replace with a healing tea for a bit.
• unplug and engage in digital detox (even for an hour).
• Play on Purpose- what sounds fun?
Cheers to the unfolding of curiosity and possibility when we heal and follow our champion hearts.

Happy Friday!
Jen
____
Jennifer Visitacion is the founder of Moonstone Ventures, LLC and is a business, leadership and life coach/ facilitator focused on personal and organizational sustainability.
Stay Connected
Sign up for our weekly newsletter, Friday Shift Change, for playfully strategic support for balancing your life and life's work.
We hate SPAM. We will never sell your information, for any reason.